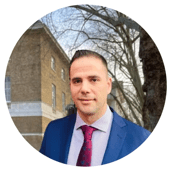 Carlos Avila Gonzalez
EU Reginal Team Leader – Service Delivery
Now based in Dorset, England, Carlos studied a Tourism Degree at University Rey Juan Carlos in Madrid. He started his own leadership path by being elected as part of the student council and participating in the International US exchange program in Secondary School in Madrid where he started being passionate about chasing an international career. After that he went to Australia to study a Business Diploma and he accomplished the dream of travelling the world, around Australia, New Zealand and the globe round through Latin American countries like Mexico and Colombia.
In 2010, Carlos started at EF guiding students to study International and University
preparation programs, achieving 84 admissions in one year. At the beginning of 2013 he moved back to Australia to work as an event manager for the school in Brisbane where the student satisfaction increased from NPS 12 to 50. Later, Carlos became the Customer Service and Sales Manager for Urbanest Australia, one of the biggest University student service providers in the region. In this role he operated a brand-new student service building at Darling harbour with 710 University students, closing deals with the best universities in Brisbane and Sydney.
In 2017 Carlos returned to EF to lead the sales team based in Amsterdam, with 17 different nationalities, helping students from Europe and Latin America to study worldwide, growing the team from 32 to 100 agents at peak. Participating in the student journey and making sure they reach the maximum of their potential to become the leaders of our future, it is for sure one of the most rewarding and important work that I have ever done. For the student, being at such a difficult age, but still having to decide on their professional careers, I think it is vital having someone who can make a difference in their life by being part of their development
and giving them the opportunity to get into the most suited Education.