Service Delivery
·
Multiple locations
·
Fully Remote
Graduate Remote Role - Customer Success Manager (ANZ)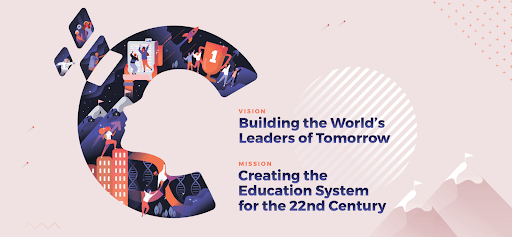 New Zealand-based Edutech company Crimson Education was founded in 2013 from the idea that through personalised education, we can transform students into the world leaders of tomorrow. Since then, we have rapidly grown a mission-driven team that is dedicated to building the education system for the 22nd century. Our network includes 2,400 tutors and consultants worldwide who work with over 20,000 students.
MedView is a division of Crimson focused on helping students gain admission to medical school. We primarily focus on NZ and Australian medical schools but also deal with students applying to the UK. We provide tutoring and workshops to help students improve their grades, standardised test scores and interview performance so they can achieve their dream of becoming a doctor.

This role provides students with a personalised experience so they feel supported throughout their time with us. Medical school admissions can be a confusing and lonely process and therefore the Student Success Manager is there to provide a friendly ear, answer the student's questions and make sure they receive the appropriate support they need through our services to achieve their goal.

---
This is a full-time position, perfect for an individual located in Australia or New Zealand. If you are based in Australia, you will be working remotely from home and if you are based in New Zealand, we have an office in Parnell, Auckland, with the flexibility to work from home.
The Student Success Manager is responsible for the student experience at MedView. They are the main point of contact for the student and family, supporting the student in the timely execution of an agreed roadmap to achieve desired student outcomes and goals. You will work closely with varying internal stakeholders to ensure smooth completion of services and high client satisfaction.
Customer relationship management
Proactively organise meetings and interactive communications with students, parents and internal team members as required to to check in, update on progress, support students to stay on schedule with milestones and ensure client satisfaction
Be the main point of contact to clients, with an emphasis on parent liaison, and provide timely and accurate responses to their enquiries concerning the college admissions process and the delivery of MedView services
Engage in conflict resolution and handle complaints as the main point of contact
In conjunction with the wider team, to mentor students on transferable skills such as time and stress management, project management and leadership skills to assist them in successfully achieving their academic and ECL goals
Internal coordination
Coordinating and allocating students and tutors/mentors in conjunction with the Tutor/Mentor Management team.
Facilitate meetings with clients and strategy team to create strategies for client tutoring and/or consulting
Closely check up and monitor client and tutor/mentor performance to ensure measurable outcomes
Share student/family's feedback with wider team when applicable and proactively and preemptively align on action needed for issue resolution
Conduct service team's internal discussions/ alignment meetings on students' progress to make sure everyone is on the same page and working as an effective team
Operations and ongoing improvement
Stay up to date with and contribute to a pool of local/ regional resources and knowledge base
Identify and highlight opportunities for service improvement
Stay up-to-date with standardised testing schedules and registrations to advise relevant stakeholders and support students as required
What qualities and skills would help you succeed in this role:
Resilience: works well under pressure, demonstrates a positive outlook in times of uncertainty, recognises when to ask for support, continues to perform effectively in stressful circumstances.
Professionalism & customer service attitude: acts professionally in situations that arouse strong personal or emotional reactions, for example in escalation scenarios, handles customer complaints and criticism constructively by listening and exercising empathy
Communication & interpersonal skills: brings leadership to client meetings, can make people feel at ease, extensive experience in customer relationship management
Negotiation skills & adaptability: builds rapport and trust within the organisation, de-escalation and conflict resolution skills, high cultural awareness and adaptability to efficiently manage the different dynamics of customers and stakeholders from diverse backgrounds
Teamwork & collaboration: highly organized and exhibit effective time management, result-oriented with a can-do attitude, and a growth mindset in the workplace
Advantageous:
Prior relevant knowledge and experience in education/ mentoring/ coaching/ youth development
Knowledge of NZ/AUS high school curricula (preferred, not required)
Knowledge of NZ/AUS medical school admissions process (preferred, not required)

Why work for Crimson?
Great culture - diverse, fast-paced and self-initiated
Flexible work environment
A small and close-knit team
Career progression opportunities
Commission and upsell opportunities
If you're passionate about education and people and looking for a fast-paced, collaborative environment, and want to work with cutting-edge technology then we'd love to hear from you!
Please keep an eye on your spam/junk email folder for correspondence from Team Tailor.

Department

Role

Student Success Manager

Locations

Sydney, Melbourne, Auckland

Remote status

Fully Remote
About Crimson Education
Crimson Education takes college admissions consulting to a new level of personalisation and success, increasing students chances of admission to the Ivy League, Oxbridge and other top universities by up to 700%. Services include in-depth US and UK university admissions support, Australia and New Zealand medical school admissions support, educational tours to the US and Europe, local curriculum tutoring and extracurricular mentoring.

Service Delivery
·
Multiple locations
·
Fully Remote
Graduate Remote Role - Customer Success Manager (ANZ)
Loading application form
Already working at Crimson Education?
Let's recruit together and find your next colleague.