Service Delivery
·
Taipei
·
Fully Remote
Team Lead, Customer Success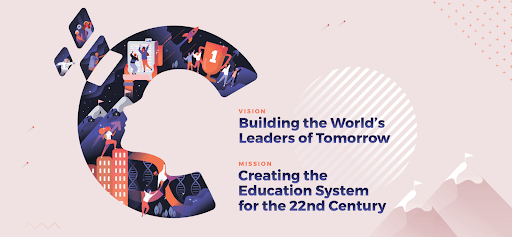 New Zealand-based Edutech company Crimson Education was founded in 2013 from the idea that through personalised education, we can transform students into the world leaders of tomorrow. Since then, we have rapidly grown a mission-driven team that is dedicated to building the education system for the 22nd century. Our network includes 2,400 tutors and consultants worldwide who work with over 20,000 students.
Our tech platform connects tutors and mentors to high school students aiming to achieve admission and scholarships to top universities in the US, Canada, UK, and beyond.
---
This is a full-time position, based in Taiwan.

What this role is responsible for:
As Team Lead for the Student Success Team, you will be the primary support and first tier of management for the Student Success Managers within your market(s), reporting to a Regional Manager. You will support and assist team members to ensure focus on providing an outstanding client experience, successful delivery of Crimson services and achievement of student goals. To ensure a smooth transition from Sales to Service and cater to local needs you will work closely with your local Country Manager. 
What success looks like:
Monitoring team performance and ensuring predictably excellent service quality according to standardised quality expectations:
Ensuring delivery on KPIs and additional local targets for your team
Performing and documenting regular quality checks
Monitoring student outcomes and performance for all students in your market(s), responding to early indications of any issues with mitigation plans in collaboration with other service delivery team members and where appropriate sales team members
Team growth & development:
Providing ongoing coaching and performance feedback to your direct reports
Responsible for holding weekly 1:1s with all direct reports and providing bi-annual performance reviews
Building strong team culture:
Building a strong team with regular, structured and collaborative meetings, workshops and Q&A sessions to ensure team members are up to date and working efficiently
Deliver strategic communications around change management and effectively align team goals with company goals
Supporting other Service teams on product and process rollout locally and globally if required
Managing team capacity, ensuring timely hiring of new team members
Overseeing onboarding of new and ongoing training and upskilling of existing staff members (including rollouts of new processes, systems, and procedures)
Escalation management:
Acting as your team's first point of contact for complaints, questions and issues
Proactively collaborating with other service teams and the sales team to resolve any complaints or roadblocks to successful delivery
Serving in the standard Student Success Manager role for students as required (typically VIP and escalated cases)
Running regular postmortems for any cancellation or escalation situations, publishing results and ensuring that learnings are shared globally
Provide support to CSOs as required
Strategic impact:
Building and maintaining strong cross-functional relationships with other Crimson team members and management
Working collaboratively across regions to improve global service delivery
Leading and executing strategic improvement projects with local or global impact
What success looks like:
Hitting all KPIs both personal and consolidated team results
Ensuring consistently high service quality as per agreed measures
New Student Success Managers in your team are on full student load within 3 months & hitting performance targets
New Student Success Manager in your team are taking on students within week 1
High retention of customers and staff (incl. employee engagement ratings of 8 +)
80% of all escalation cases are resolved without involvement of higher management
Student Success Managers in your team are up to date on recent changes and rollouts and any concerns are dealt with prior to official rollout
Postmortems are scheduled within 48 hours, documented and shared monthly with the global team
All Student Success Managers in your team have an active development plan and receive check-ins every 2 months
Performance feedback is written, submitted and discussed on time with minimal back and forth
Promotion cases are submitted with the necessary business rationale and all required data (e.g. % raise, new salary etc)
Feedback from cross-functional counterparts in relation to collaboration is positive
Hiring is initiated 2 months prior to hitting team capacity, all candidates progress within the pipeline within 2 weeks to either hire or disqualified
Why work for Crimson?
Rapidly growing, hyper-global, EdTech startup (named GVT Top150 EdTech companies)
Join a high performing, diverse, and ambitious team
Utilising innovative tech to reimagine the education landscape
Limitless growth and development opportunities
If you're passionate about education and people and looking for a fast-paced, collaborative environment, and want to work with cutting-edge technology then we'd love to hear from you!
Please keep an eye on your spam / junk email folder for correspondence from Team Tailor.

Department

Role

Team Lead, Student Success

Locations

Taipei

Remote status

Fully Remote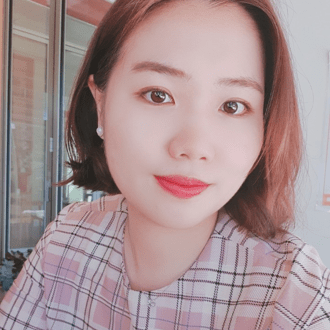 Contact
Violet Park
Regional Manager, Student Success – Service Delivery
About Crimson Education
Crimson Education takes college admissions consulting to a new level of personalisation and success, increasing students chances of admission to the Ivy League, Oxbridge and other top universities by up to 700%. Services include in-depth US and UK university admissions support, Australia and New Zealand medical school admissions support, educational tours to the US and Europe, local curriculum tutoring and extracurricular mentoring.

Service Delivery
·
Taipei
·
Fully Remote
Team Lead, Customer Success
Loading application form
Already working at Crimson Education?
Let's recruit together and find your next colleague.