Crimson Global Academy
·
Multiple locations
·
Fully Remote
Academic Operations Manager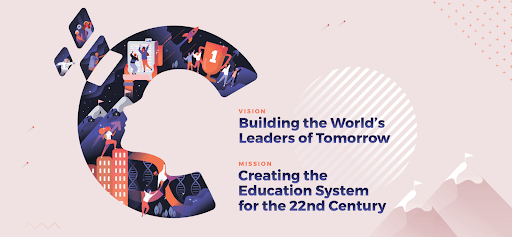 Want to revolutionize the future of education and do meaningful work that transforms future generations' lives?
EdTech company Crimson Education was founded in 2013 from the idea that through personalized education, we can transform students into the world leaders of tomorrow. Since then, we have rapidly grown a mission-driven team that is dedicated to building the education system for the 22nd century. Our network includes 2,400 tutors and consultants worldwide who work with over 20,000 students.

Crimson Global Academy, USA,Crimson Education's virtual high school is seeking an Academic Operations Manager


What you'll be responsible for:
The Academic Operations Manager is responsible for student retention, enabling specialized academic programs, and supporting all aspects of student life, ensuring students are fully supported, and fully engaged in the school.
This is a new position in a quickly growing online school. A successful candidate will be detail oriented, critical thinking, executer with understanding of the operational functions of an online school, while also having an innovative, open mindset to help develop CGA as a school for the future. The ability to communicate efficiently, problem solve, think globally, collaborate cross-functionally, and execute quickly are all highly valuable.
Key responsibilities:
1) Student Retention
Responsibility for hitting student retention targets
Support student onboarding and organize school-wide assemblies at the start of each intake.
Organize virtual social events
Promote extracurricular participation
Organize Prizegiving and graduation ceremonies for students each term/year
Organize and manage our school's Slack channel
Star and manage a student run newspaper
Start and manage a student government organization at CGA, USA.
Start and manage a Parent Organization at CGA, USA
Maintain and update knowledge on best practices in the online high school community engagement space, and offer regular staff training to pass on best practices.
2) Da'Vinci Program Coordination (1-on-1 student instruction)
Coordinate with Da'Vinci program staff to ensure the program meets our established oversights, including teacher credentials, instructional hours, assessments, grading policy, predicted grade policy, etc.
Manage program logistics between Da'Vinci staff and CGA including canvas course management, curriculum sharing, requests for transcripts, prediction grades, etc.
Serve as an Assistant AP coordinator for CGA, USA with responsibility for enabling Da'Vinci teachers to submit AP course audits through CGA, use AP classroom, and understand expectations for delivering "AP" branded courses through CGA, USA. See AP Coordinator tasks here
3) Student Support
Create a system to issue and monitor student Individual Education Plans (IEPs) as necessary and work with stakeholders to implement IEPs.
Monitor student attendance and class performance for any possible issues. Communicate with teachers and Academic Dean on student issues and follow up with students/parents/teachers as appropriate.
Proactively meet with students to uncover any challenges and/or support needs.
Message students and parents on a regular basis and be proactive about identifying issues and answering questions.
Respond to non-academic student issues and support needs.
Create a system and policy by which student needs related to learning differences are identified and dealt with, or referred external professionals when necessary.
4) Administration
Work with school leadership to update and regularly review school policy documentation.
Transcript management.
Student records management
Manage the school calendar and ensure reminders are sent to the school community (including parents, students, teachers, and leadership) regarding important dates.
Other tasks may reasonably be requested by Crimson Global Academy USA.


Desired Qualifications:
3-5 years of overall professional experience
Student support and/or customer service experience
Remote work experience
Proven experience in education program development and execution is a plus
Counseling experience or qualification a plus
Highly detail oriented with an ability to prioritize a diverse array of tasks
Flexible mindset, with the ability to change direction and adapt quickly
Ability to understand priorities and execute on projects/tasks with a large degree of autonomy
Motivation to innovate and take on self-driven projects at the school
Why work for Crimson?

Flexible working environment, you will be empowered to structure how you work
Option to work from our many locations/remotely around the globe with us!
$1,000 training budget per year- we love to level up!
Psychologist on staff
Impressive fireside chats and workshops to help the team continuously level up
Radical Candor is a feedback approach we live by
We're a global player with 28 markets (and growing) across the globe! 
If you're passionate about education and people and looking for a fast-paced, collaborative environment, and want to work with cutting-edge technology then we'd love to hear from you!
Please keep an eye on your spam / junk email folder for correspondence from Team Tailor.
Department

Locations

Boston, London, Hong Kong

Remote status

Fully Remote
About Crimson Education
Crimson Education takes college admissions consulting to a new level of personalisation and success, increasing students chances of admission to the Ivy League, Oxbridge and other top universities by up to 700%. Services include in-depth US and UK university admissions support, Australia and New Zealand medical school admissions support, educational tours to the US and Europe, local curriculum tutoring and extracurricular mentoring.

Crimson Global Academy
·
Multiple locations
·
Fully Remote
Academic Operations Manager
Loading application form
Already working at Crimson Education?
Let's recruit together and find your next colleague.