Service Delivery
·
United States
·
Fully Remote
College Athletics Recruiting Advisor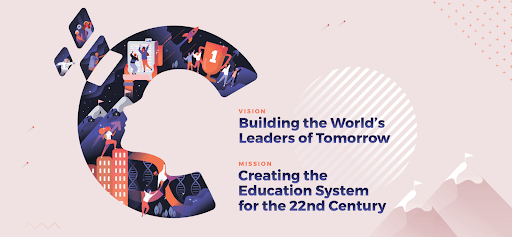 Want to revolutionize the future of education and do meaningful work that transforms future generations' lives?
Crimson Education is a Series C, global EdTech startup founded in 2013 with the idea that through personalized education and technology, we can transform students into the world leaders of tomorrow. We're now in 28 markets and have an ambitious team of 700 that's rapidly expanding across the globe. Our tech platform connects 3000 tutors/mentors to students aiming to achieve admission and scholarships to top universities or their dream career pathway.

About this role:

Crimson Education is currently growing our US Athletics team and we are looking for sport-specific Athletic Strategy Consultants who have a passion for coaching, mentoring and supporting the next generation of collegiate student-athletes.
This role will be a contract job and fully remote. The work hours and number of clients can be determined by your schedule. There is potential for this role to grow into a full-time position in the future.

What are the main responsibilities for this role?

Work closely with student-athletes within your sport, developing meaningful mentoring relationships.
Consistently meet with each student-athlete through video chat. For sophomores and below, the expected meeting cadence is one hour every 5 weeks. For juniors and seniors, the expected meeting cadence is one hour every 3 weeks.
Maintain consistent communication with student-athletes via our tech platform and email.
Hold student-athletes accountable for organizational and developmental tools such as training logs and competition reflections.
Evaluate film to provide student-athletes with feedback and instruction, as well as suggestions for organizing their recruitment video.
Research and discuss the best camps/showcases/opportunities for the student-athlete to attend in order to increase their exposure to relevant college coaches.
Help student-athletes maximize their talent using your knowledge and resources to further develop them as athletes.
Work with student-athletes to develop a clear, personalized and intentional plan for their recruitment, giving realistic expectations.
Help student-athletes navigate and stay proactive throughout their recruiting journey.
Advocate for student-athletes with college coaches when appropriate.
Update parents on progress of the student-athletes when relevant.

What skills and experience are required?

Experience playing and/or coaching at a top university.
A passion for mentoring teenagers.
A detailed understanding of the recruiting process.
High character and exceptional interpersonal skills.
Strategic planning and organizational skills.
Strong verbal communication skills.
Crimson Team Expectations:
Prioritize establishing meaningful, supportive, mentoring relationships with students.
Deliver elite, highly personalized service to students and their families.
Maintain alignment with the rest of the Crimson team so that the student's progress and school alignment is understood.
Attend Athletics team meetings, as requested by manager.
Support Athletics Sales to make student-athlete evaluations.
Join Athletics Sales calls, as requested.
Actively contribute to the development and evolution of Crimson's Athletics services. 
Why work for Crimson?

Rapidly growing start up, with a flexible working environment where you will be empowered to structure how you work
Limitless development and exposure - our internal promotions/role changes made up 33% of all recruitment last year
$1000 individual training budget per year, we love to 'Level Up' (it's one of our core values)!
Psychologist on staff
Insightful fireside chats and workshops to help support our high performing and ambitious team
Radical Candor is a feedback approach we live by
We're a global player with 28 markets (and growing) across the globe. Most roles have the option to work from one of our many offices or remotely!
If you're passionate about growing in a fast-paced, collaborative environment, and want to work with cutting-edge technology then we'd love to hear from you!

Please keep an eye on your spam / junk email folder for correspondence from Team Tailor.
Department

Role

Athletic Strategy Consultant

Locations

United States

Remote status

Fully Remote
About Crimson Education
Crimson Education takes college admissions consulting to a new level of personalisation and success, increasing students chances of admission to the Ivy League, Oxbridge and other top universities by up to 700%. Services include in-depth US and UK university admissions support, Australia and New Zealand medical school admissions support, educational tours to the US and Europe, local curriculum tutoring and extracurricular mentoring.

Service Delivery
·
United States
·
Fully Remote
College Athletics Recruiting Advisor
Loading application form
Already working at Crimson Education?
Let's recruit together and find your next colleague.