Service Delivery
·
Ho Chi Minh City
·
Hybrid Remote
Customer Success Manager (Vietnam)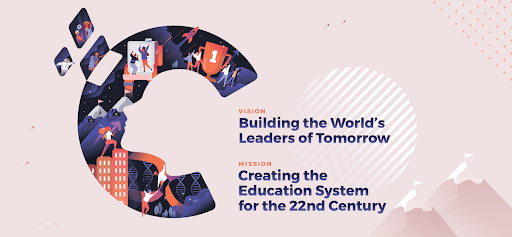 Want to revolutionize the future of education and do meaningful work that transforms future generations' lives?
Crimson Education is a Series C, global EdTech startup founded in 2013 with the idea that through personalized education and technology, we can transform students into the world leaders of tomorrow. We're now in 28 markets and have an ambitious team of 700 that's rapidly expanding across the globe. Our tech platform connects 3000 tutors/mentors to students aiming to achieve admission and scholarships to top universities or their dream career pathway.

To support our students, we have built / purpose of role 

This is a full-time position, that can be worked remotely or in one of our many offices around the globe. 

What are the main responsibilities for this role?
Customer relationship management

Proactively organize meetings and interactive communications with students, parents and internal team members as required to to check in, update on progress, support students to stay on schedule with milestones and ensure client satisfaction
Be the main point of contact to clients, with an emphasis on parent liaison, and provide timely and accurate responses to their enquiries concerning the college admissions process and the delivery of Crimson services
Engage in conflict resolution and handle complaints as the main point of contact
In conjunction with the wider team, to mentor students on transferable skills such as time and stress management, project management and leadership skills to assist them in successfully achieving their academic and ECL goals
Internal coordination
Coordinating and allocating students and tutors/mentors in conjunction with the Tutor/Mentor Management team
Facilitate meetings with clients and strategy team to create strategies for client tutoring and/or consulting
Closely check up and monitor client and tutor/mentor performance to ensure measurable outcomes
Share student/family's feedback with wider team when applicable and proactively and preemptively align on action needed for issue resolution
Conduct service team's internal discussions/ alignment meetings on students' progress to make sure everyone is on the same page and working as an effective team
Operations and ongoing improvement
Stay up to date with and contribute to a pool of local/ regional resources and knowledge base
Identify and highlight opportunities for service improvement
Stay up-to-date with standardized testing schedules and registrations to advise relevant stakeholders and support students as required
Assist students in acquiring/ preparing for necessary documentations as required for the application process (application fill-in, recommendation letters, transcripts, testing certificates, highschool programs review certifications, etc)
Translation of documents and communications in various channels between parents and the wider services team where required (Line can be removed/added as per region practice)
What qualities and skills would help you succeed in this role:
Resilience: works well under pressure, demonstrates a positive outlook in times of uncertainty, recognises when to ask for support, continues to perform effectively in stressful circumstances.
Professionalism & customer service attitude: acts professionally in situations that arouse strong personal or emotional reactions, for example in escalation scenarios, handles customer complaints and criticism constructively by listening and exercising empathy
Communication & interpersonal skills: brings leadership to client meetings, can make people feel at ease, extensive experience in customer relationship management
Negotiation skills & adaptability: builds rapport and trust within the organization, de-escalation and conflict resolution skills, high cultural awareness and adaptability to efficiently manage the different dynamics of customers and stakeholders from diverse backgrounds
Teamwork & collaboration: highly organized and exhibit effective time management, result-oriented with a can-do attitude, and a growth mindset in the workplace
Advantageous:
Prior relevant knowledge and experience in education/ mentoring/ coaching/ youth development
Knowledge of college admissions and international education systems
Why work for Crimson?
Rapidly growing start up, with a flexible working environment where you will be empowered to structure how you work
Limitless development and exposure - our internal promotions/role changes made up 33% of all recruitment last year
$1000 individual training budget per year, we love to 'Level Up' (it's one of our core values)!
Psychologist on staff
Insightful fireside chats and workshops to help support our high performing and ambitious team
Radical Candor is a feedback approach we live by
We're a global player with 28 markets (and growing) across the globe. Most roles have the option to work from one of our many offices or remotely!
If you're passionate about growing in a fast-paced, collaborative environment, and want to work with cutting-edge technology then we'd love to hear from you!

Please keep an eye on your spam / junk email folder for correspondence from Team Tailor.
Department

Role

Student Success Manager

Locations

Ho Chi Minh City

Remote status

Hybrid Remote
About Crimson Education
Crimson Education takes college admissions consulting to a new level of personalisation and success, increasing students chances of admission to the Ivy League, Oxbridge and other top universities by up to 700%. Services include in-depth US and UK university admissions support, Australia and New Zealand medical school admissions support, educational tours to the US and Europe, local curriculum tutoring and extracurricular mentoring.

Service Delivery
·
Ho Chi Minh City
·
Hybrid Remote
Customer Success Manager (Vietnam)
Loading application form
Already working at Crimson Education?
Let's recruit together and find your next colleague.