Crimson Global Academy
·
Worldwide, Remote
·
Hybrid Remote
Learning Support (Exam Access) Coordinator - Crimson Global Academy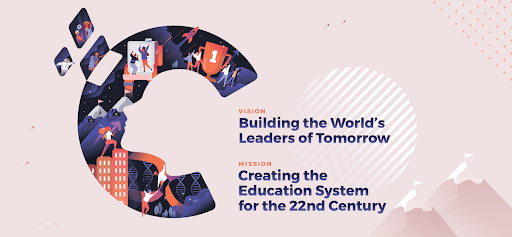 Want to revolutionize the future of education and do meaningful work that transforms future generations' lives?
EdTech company Crimson Education was founded in 2013 from the idea that through personalised education, we can transform students into the world leaders of tomorrow. Since then, we have rapidly grown a mission-driven team that is dedicated to building the education system for the 22nd century. Our network includes 2,400 tutors and consultants worldwide who work with over 20,000 students.

Crimson Global Academy is our private high school without a physical campus and we need your help to take our expansion global! Our team is looking to bring on a SENCO to support our students. 
This is a fixed-term, part-time position. 

Purpose of the Role
The Learning Support Coordinator will be a pivotal member of our team, specialising in the application processes for access arrangements with both Pearson Edexcel and Cambridge CAIE exam boards. This role is dedicated to offering support and guidance to families and staff, ensuring that students with SEND needs make consistent progress.
Key Responsibilities
Support Enrolments
Collaborate with the admissions team during the enrolment of students with known SEND needs.
Clearly communicate to parents the support we offer, access arrangements available, and the tests required by the exam boards.
Screening Tests and Staff Support
Conduct necessary screening tests based on feedback from staff, students, and parents.
Establish opportunities for teachers to review the needs, progress, and targets of students with SEND.
Advise on and contribute to all aspects of SEND training for staff.
Collaborate with the academic and pastoral teams, to ensure a holistic approach to supporting SEND students.
Monitor the progress of SEND students and support staff in ensuring they achieve their potential.
Parental Guidance
Advise parents on specific tests and evaluations for access arrangements.
Clearly communicate application processes, requirements, deadlines, and potential outcomes.
Keep parents/carers informed of SEND student progress.
Offer support and guidance to families with a child with SEND.
Provide support during information evenings and other school events for SEND students.
Expertise in Access Arrangements
Understand and apply JCQ regulations for Pearson Edexcel access arrangements.
Stay up to date with CAIE access arrangement processes.
Application Process Management
Oversee access arrangement applications for both Pearson Edexcel and Cambridge CAIE.
Ensure timely and accurate submission of all required documentation.
Evidence Collection and Linking
Liaise with educational psychologists, medical practitioners, and other professionals for evidence.
Relate evidence to formal applications, ensuring all requirements are met.
Maintain the evidence database for access arrangements and SEN register.
Produce access arrangement statements for each candidate as required.
Professional Network Development
Develop and maintain a database of professionals globally.
Foster strong relationships with these professionals for parent recommendations.
Professional Development
Stay updated with changes in regulations or processes of exam boards.
Attend relevant training and workshops.
Qualifications and Experience
Prior experience with Pearson Edexcel and Cambridge CAIE exam boards, especially in access arrangements.
Familiarity with JCQ regulations.
Strong networking skills with a track record of building professional relationships.
Safeguarding
Comply with the school's Safeguarding Policy.
Address safeguarding issues related to SEND students and inform the Designated Safeguarding Lead of concerns.
Collaborate with the DSL for student safety.
Skills and Abilities
Excellent organisational and time-management skills.
Strong communication skills, both written and verbal.
Ability to work independently and collaboratively.
Detail-oriented with a commitment to accuracy.
Proficiency in database management and record-keeping



If you're passionate about education and people and looking for a fast-paced, collaborative environment, and want to work with cutting-edge technology then we'd love to hear from you!

Please keep an eye on your spam / junk email folder for correspondence from Team Tailor.
Department

Role

Teacher

Locations

Worldwide, Remote

Remote status

Hybrid Remote
Crimson Global Academy
·
Worldwide, Remote
·
Hybrid Remote
Learning Support (Exam Access) Coordinator - Crimson Global Academy
Loading application form
Already working at Crimson Education?
Let's recruit together and find your next colleague.