Product & Technology
·
Mexico City
·
Fully Remote
Senior Software Developer
Are you passionate about growing in a fast-paced, collaborative environment, and want to work with cutting-edge technology? If yes, we'd love to hear from you!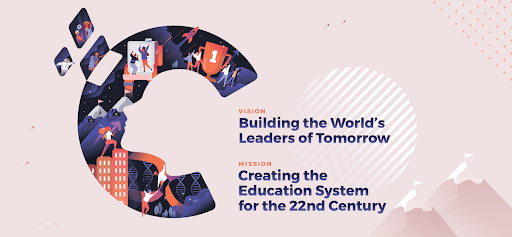 Want to revolutionize the future of education and do meaningful work that transforms future generations' lives?
Crimson Education is a Series C, global EdTech startup founded in 2013 with the idea that through personalized education and technology, we can transform students into the world leaders of tomorrow. We're now in 28 markets and have an ambitious team of 700 that's rapidly expanding across the globe. Our tech platform connects 3000 tutors/mentors to students aiming to achieve admission and scholarships to top universities or their dream career pathway.

To support our students, we have built / purpose of role 

This is a full-time position, that can be worked remotely or in one of our many offices around the globe. 

Our developers work on a range of systems, from our student-facing app (the Crimson app), to our internal sales and marketing systems, and our website. This role will primarily be responsible for advancing critical projects for the Revenue team and will be a key leader of growth for our team.
As a senior developer you'll write great code that meets our standards (and more importantly code that you are proud of), shape Crimson's technical direction, and nurture your colleagues' skills; collaborating with them to improve the quality, efficiency, reliability and timeliness of the work we deliver. We have a great CI/CD environment, and we're looking for someone who is enthusiastic about DevOps to help us step it up a level
What are the main responsibilities for this role?
+ Take ownership of solving technical problems; design and develop Crimson's products in the cloud, and on mobile.
+ Work with Product Managers and other Stakeholders to tell a clear story about the value your work delivers, or will deliver.
+ Give good estimates, keep Product Owners and Scrum Masters updated, and deliver when you said you would.
+ Communicate well with your teammates and the rest of the company.
+ Document judiciously, knowledge is not power unless it is shared.
+ Build software, write code, that you and your team would be happy to put your names to. Help your colleagues get better at doing the same.
+ Test-drive your development so that once you're done your work never goes backwards.
+ Follow development, testing and continuous-deployment processes, so that every release goes smoothly.
+ Monitor the health and performance of Crimson products.

What skills and experience are required?

+ You are enthusiastic about DevOps; it won't be 100% of your job, but during certain times it can be ~50% of it
+ Our stack is:
○ HTML5/CSS
○ ReactJS
○ GraphQL
○ NodeJS
○ Docker
○ AWS
○ Terraform
+ You're passionate about building great relationships with your team, and the rest of the global Crimson team
+ Keen problem solver, and willing to embrace the challenges of delivering a world-class education experience to users all around the globe
+ Keen to work in a team who have each other's backs and deliver what they've committed to
+ Are a life-long learner, always curious, always open to exploring new solutions
+ Proficiency in managing and scaling web applications across multiple regions or locales.
BONUS If you happen to have worked with any of these!
+ GatsbyJS
+ Salesforce
+ Marketo
Why work for Crimson?

Rapidly growing start up, with a flexible working environment where you will be empowered to structure how you work
Limitless development and exposure - our internal promotions/role changes made up 33% of all recruitment last year
$1000 individual training budget per year, we love to 'Level Up' (it's one of our core values)!
Psychologist on staff
Insightful fireside chats and workshops to help support our high performing and ambitious team
Radical Candor is a feedback approach we live by
We're a global player with 28 markets (and growing) across the globe. Most roles have the option to work from one of our many offices or remotely!
If you're passionate about growing in a fast-paced, collaborative environment, and want to work with cutting-edge technology then we'd love to hear from you!

Please keep an eye on your spam / junk email folder for correspondence from Team Tailor.
Department

Role

Senior Software Engineer

Locations

Mexico City

Remote status

Fully Remote
Product & Technology
·
Mexico City
·
Fully Remote
Senior Software Developer
Are you passionate about growing in a fast-paced, collaborative environment, and want to work with cutting-edge technology? If yes, we'd love to hear from you!
Loading application form
Already working at Crimson Education?
Let's recruit together and find your next colleague.