Sales & Marketing
·
Brazil
·
Fully Remote
Product Manager, Crimson Online Marketing
Come join the Marketing HQ team! We live all around the globe, serving our 28 regional markets, and help ambitious kids to achieve their dreams.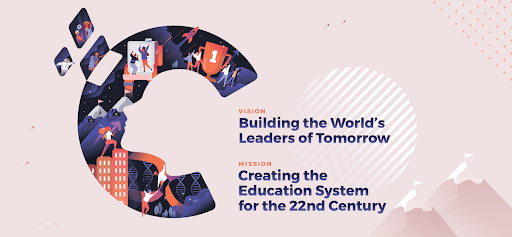 Want to revolutionize the future of education and do meaningful work that transforms future generations' lives?
Crimson Education is a Series C, global EdTech startup founded in 2013 with the idea that through personalized education and technology, we can transform students into the world leaders of tomorrow. We're now in 28 markets and have an ambitious team of 700 that's rapidly expanding across the globe. Our tech platform connects 3000 tutors/mentors to students aiming to achieve admission and scholarships to top universities or their dream career pathway.

To support our students, we have built / purpose of role

This is a full-time position, that can be worked remotely or in one of our many offices around the globe.

This role is primarily focused on Crimson online marketing assets including the Crimson website, content, and tools, and will be focused on optimizing the journey of a new user becoming a client. This PM will serve as the GM of our website and will own the path that a new user experiences with Crimson content – typically arriving from Social or Search (paid or organic), engaging with our content, and signing up for a consultation or registering.
What are the main responsibilities for this role?

You will be influential, laying out the vision of where we are going and why

You will be obsessed with growing registrants and revenue

You will be the champion of optimization and development for any new digital product that will grows our customer base

You will be the hub in our wheel of various functions that support the development of our website: design/UX, editorial, SEO strategy, engineering
Duties
Launches and manages the implementation and training of all new features for 28+ locales
Gathers feedback from various stakeholders (execs, customers, developers, marketing leads, etc) and develops the appropriate product backlog & roadmap
Assess current competitor offerings and seek opportunities for differentiation
Analyze product requirements and develop appropriate programs to ensure they're met
Develop, implement, and maintain production timelines across multiple departments
Appraise new product ideas and strategize appropriate go-to-market plans
Provides information for management by preparing short-term and long-term product revenue forecasts and special reports and analyses, and answering questions and requests
Brings new products to market by analyzing proposed product requirements and product development programs, preparing return-on-investment analyses, and establishing time schedules with marketing, engineering, ux and editorial
Communicates new products internally by developing time-lines and release schedules
Develops training material for our internal stakeholders
Run meetings and maintain communications throughout multiple time zones
What skills and experience are required?
3-5 years experience in a dynamic product management role with some experience in managing digital products requiring software and web development
Proven success in overseeing all elements of the product development lifecycle
High effectiveness in coordinating with and influencing cross-functional teams
Experience in delivering finely tuned product marketing strategies
Exceptional writing and editing skills, combined with strong presentation and public speaking skills
Bachelor's degree (or equivalent) preferably in product design, marketing, engineering
Demonstrable knowledge of SEM, SEO, and other organic product development
A successful track record developing and managing Service based websites
Bonus if you have SQL experience
Why work for Crimson?
Rapidly growing start up, with a flexible working environment where you will be empowered to structure how you work
Limitless development and exposure - our internal promotions/role changes made up 33% of all recruitment last year
$1000 individual training budget per year, we love to 'Level Up' (it's one of our core values)!
Psychologist on staff
Insightful fireside chats and workshops to help support our high performing and ambitious team
Radical Candor is a feedback approach we live by
We're a global player with 28 markets (and growing) across the globe. Most roles have the option to work from one of our many offices or remotely!
If you're passionate about growing in a fast-paced, collaborative environment, and want to work with cutting-edge technology then we'd love to hear from you!

Please keep an eye on your spam / junk email folder for correspondence from Team Tailor.
Department

Role

Marketing Manager

Locations

Brazil

Remote status

Fully Remote
Sales & Marketing
·
Brazil
·
Fully Remote
Product Manager, Crimson Online Marketing
Come join the Marketing HQ team! We live all around the globe, serving our 28 regional markets, and help ambitious kids to achieve their dreams.
Loading application form
Already working at Crimson Education?
Let's recruit together and find your next colleague.