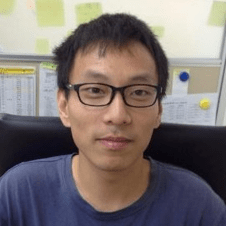 Xiaochen Su
US Admissions Application Mentor – Service Delivery
Xiaochen is a US Admissions Application Mentor at Crimson. 
Before joining Crimson, he was the research team leader of the Tokyo office of Blackpeak, a global business risk research firm. Before Blackpeak, Xiaochen led the creation of new microfinance and retail operations in rural Tanzania for the US-based nonprofit One Acre Fund. He was also previously involved in international business development and market analyses for the multinational e-commerce firm Lazada Group in Malaysia and the Philippines, as well as for the internet conglomerate Rakuten in Japan.
He received his Ph.D. at the University of Tokyo, where he conducted fieldwork and interview-based research on the Chinese migrant community in the Russian Far East. Xiaochen also has a Master's Degree in International Political Economy from the London School of Economics and a Bachelor's Degree in Economics and Electrical Engineering from Yale University. Having grown up in mainland China, Japan, and the US, Xiaochen is fluent in Japanese, Mandarin Chinese, and English.